8 Travel Tips to know while arriving in Manila !
If you are an international traveler, you will probably be arriving in Manila. Here are the best Manila travel tips to be sure your travel or holidays start in a nice way. Here is our sum-up video about these tips :
8 Travel Tips to know while arriving in Manila :
In this video you will find our best travel tips while arriving in Manila !
1. Change your currency to local currency (PHP)
The first thing to do is to get Pesos (PHP) and the best place to do is in airport because it's a quite safe place (Better that in the street for big amount).
The best way to my mind is to bring your currencies and exchange it in Airport. Most of Philippine banks (like BDO, PNB, BPI …) are in terminal 3 arrival area (Most of international flights land in this terminal). You will avoid bank fees and get a good exchange rate (Last week (March 19) I got 59,60 PHP to for 1 EUR while the Google exchange rate was 59,90 which is only 0,5 % whereas ATM will be 2% (Some days, if rates move fastly you may have a better rate than the official one) . You have more to spend!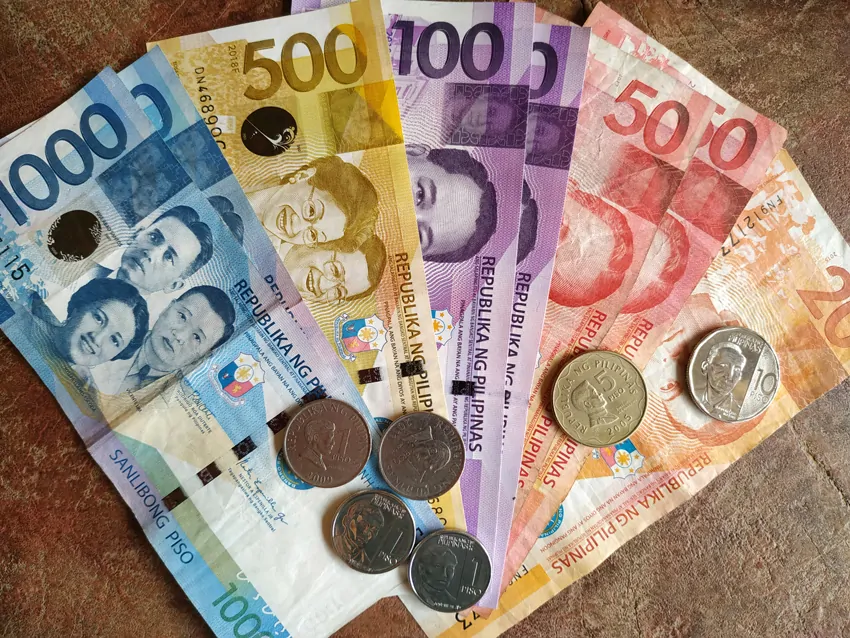 Philippines Money from 1000 Pesos to 1 Peso
If you are a foreigner some of these banks need your currencies (EUR, USD, CNY, JPY, KRW …) and offer a good exchange rate.
The next good option is to bring you international credit card and withdraw cash at the ATM available in the Airport. You bank can charge you (My French online bank charge me of 2%).

Some of ATM will limit the withdrawal amount to 10 000 PHP and charge you of 200 PHP every time you withdraw. But some bank stops charging like BPI. My favorite is HSBC (In Makati, BGC …) they won't charge and allow withdrawing 40 000 PHP at one time.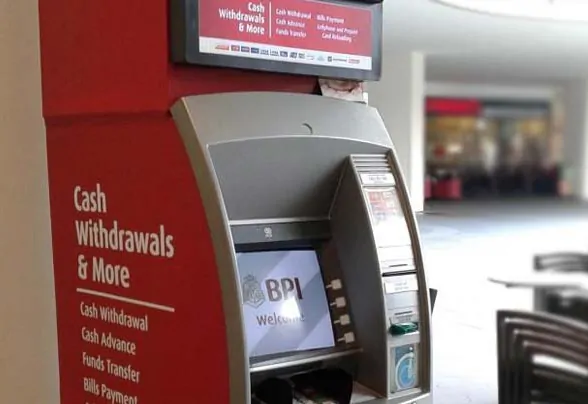 BPI ATM at Airport
And as often told, put your cash at different places. If ever something wrong happens you still have money.
2. Get a local SIM card (Globe or Smart)
Now that you have pesos in hand, you can start spending ! The first useful thing to do is to get a local SIM card. Easy when you will arrive in terminal 3 there is like 5 desk to get a SIM card (50 php = 1 € / 1 $).

There are two local providers (SMART and GLOBE). I think SMART can be faster but more expensive that's why I prefer GLOBE. My favorite offer is GLOBE SUPERSURF :
Unlimited Text
800 MB data everyday
You can choose between SUPERSURF200 for 5 days and SUPERSURF999 for 30 days in Philippines. To make it easy when you arrive in Manila just ask the salesladies an Globe SUPERSURF999 and they will do it on your cellphone. There are much more offers if you wish more data, unlimited call … simply ask.
You will notice that Pilipino mainly use Free Facebook Messenger and What Sapp to discuss (Even for serious purposes (Hotels) – I didn't tell to open a bank account :p ).
3. Avoid expensive terminal transfers, use airport buses!
The good news if you have a domestic flight is that there is a low fare buses (Only 20 PHP) making a tour between terminal 3, 1, 2 and 4. Here is the picture in terminal 3: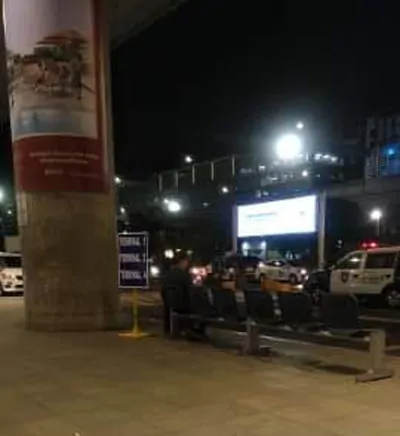 Airport Bus between terminal 3, 2, 1 and 4
You need to be more careful because there are some other buses that may try to bring you in hotels or pay more for the same.
You may need to wait until 20 minutes between two buses and you can spend half an hour in the heavy traffic of Manila.
You need to keep at least 3 hours between two flights if you need to change of terminal. It's better to no miss the flight!
4. Avoid local taxi drivers and hotels services
When you will go out of the airport lots of taxi drivers will try to catch you (Especially if you are a foreigner tired after a long trip). They will ask many times: where you going? If you need an assistance?

One advice, just don't talk to them or follow them. The last time I followed a taxi driver the ride cost me 300 PHP for a ride which cost 150 PHP no more (An hotel next to the airport).
It's the same about hotels. They will promise the best deals, best value. But you know best hotels don't need to catch foreigner in the airport.
5. Install Grab to move easily in Manilla (Same as Uber)
GRAB is an app available on every cellphone which allow you to meet private drivers of taxi drivers easily directly by using your cellphone (Same as Uber, but Uber is no more supported in the Philippines). Grab works in most of Asian countries and big cities in Philippines (Manila, Cebu, Tacloban, Clark …).
Since you have a SIM Card and Pesos you can easily install it on your cellphone. You will find a referral link here for Android and IOS (You cannot open the app in most of the world for now – No worries if it's not working in you place. It will work in Philippines).

In terminal 3 there is a departure and arrival location and you have to choose your bay and choose your arrival point.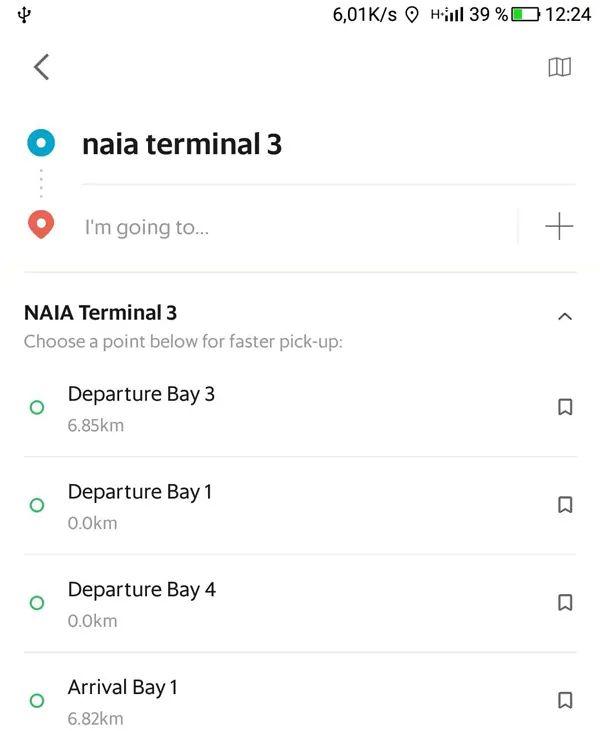 GRAB app example departure terminal 3
The fare is almost the same with taxi driver when they respect the meter. If you have an issue with a grab driver simply make a complain to the support and they will refund you (That's big point to my mind – If something goes wrong keep calm and know that support will refund you).
6. Avoid hotels next to the airport
As a first time traveler, I chose my first hotel next to the airport thinking it will be easy to move to this one. The thing is it's a big mistake because you cannot go easily to these hotels by walking especially with the hot Filipino weather!

The second point is since many travelers thinks it's a good idea. These hotels are over-priced (All those you saw while landing). To be clear many of these hotels are really good but there is much better to find at these prices.
It's a better deal to spend a little in Grab transportation to have good hotels at normal prices.
7. Book your hotel in advance or stay at someone place
As purpose before, you can book a hotel a little bit more far to the airport like in Pasay, Makati or BGC (Probably our favorite place in Manila). There are plenty of good ones especially in Manila. We will give you a fast reviews and why we appreciate the hotels of the following list:
Peninsula Manila: Clearly one of the best hotels in Manila. Everything is perfect in this one; the staff is really friendly and pro. They really know how to make you feel welcomed and feel better in the place. The rooms are spacious and the bathrooms really big and amazing even in the lowest room. Here are some pictures we did last year:

The Peninsula Manila - Bedroom

The Peninsula Manila - Bath

The Peninsula Manila - Shower in bathroom

Sofitel Manila: It's also one of the best hotels in Manila. The staff is also very good and gives you this impression to be welcomed. This one is really comfortable and very well located quite near to Mall of Asia (The biggest mall in the Philippines). But the best thing in this French hotel is the famous restaurant Spiral. The restaurant has been elected among the best restaurants of Asia. You can try some food from everywhere :

Sofitel Manila - Gardens highlighted by night

Sofitel Manila - Breakfast in Spiral restaurant

The Manila Hotel: A lit bit more affordable that the two previous one. This is one is an historical hotel. The Manila hotel has been built in 1909 next to Rizal park and was used as the official residence of the President of the Philippines. From 1935 to 1941, its penthouses served as residence of General Douglas MacArthur while the Philippine Commonwealth. The hotel contains the offices of several foreign organizations like The New York Times. The buffet is really good too and the rooms still keeping and historical feeling. The staff is really good too!

Manila Hotel - Main Hall

Manila Hotel - Double room

Manila Hotel - Sugar desserts buffet
We also really appreciate the location of Manila Hotel next to Rizal park.
8. Take your time to visit Manila
Before jumping in a plane to Puerto Princessa/Coron or anywhere places that far away from manila and if you have a time you can plan to have a break just to visit Manila there is so many things to do. We already try and appreciate:
Intramuros : Here you will find the old Manila without traffic. By the past Intamuros was a protected town with fortification (Old Manila).

Manila intramuros - Cathedral of Immaculate conception

Manila Intramuros - San Diego gardens

Manila Intramuros - Houses in old town

Manila Ocean Park : The Night show is really good and amazing.

Have a stop in some of Manila Museums and learn more about Filipino culture! (There is the National Museum of the Philippines next to Rizal Park).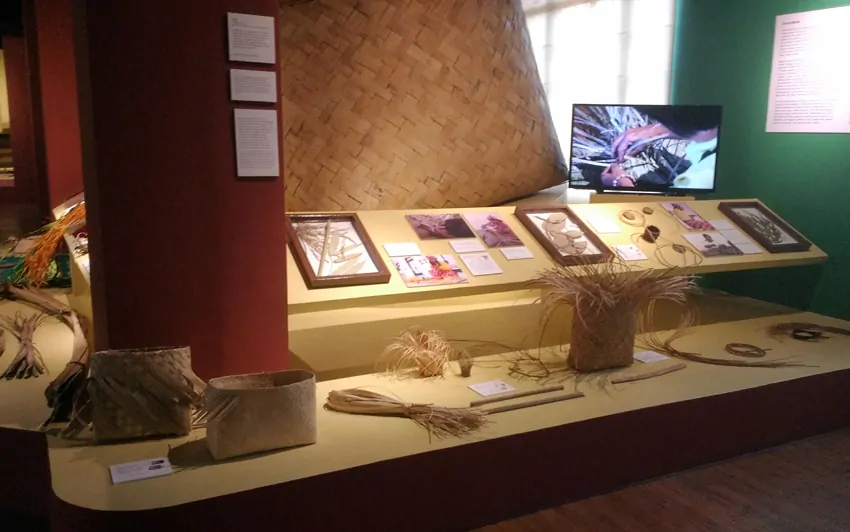 Manila National Museum
We expect this can really help you while travelling to the Philippines and Manila. These tips can also be used if your flight stops in Cebu or Clark.