Java Hotel Review | Laoag - Ilocos Norte - Philippines
Java hotel is located in the north of Laoag (Ilocos Norte) on the road leading to Bangui (Pagudpud). This hotel is near of the center of Loaog City (About 1 km) and this one can be considered among the best in Laoag (High standing hotel). You can enjoy a peaceful stay for about 50$ / 2500 Php.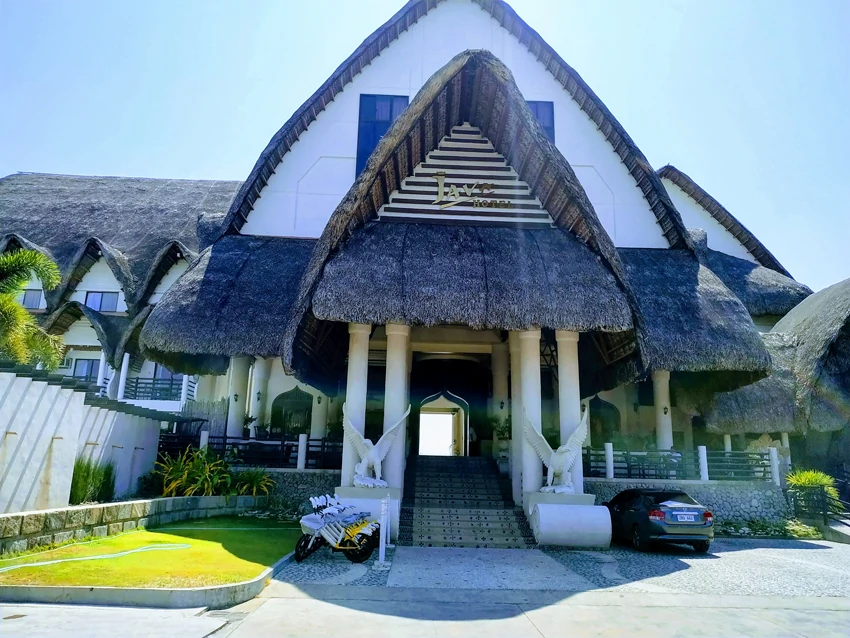 Entrance at Javal Hotel in Laoag (Ilocos Norte - Philippines)
This hotel is owned and managed by Farinas family, the well-known family of Laoag also holding the Farinas Buses Company (The one you usually used to move from Laoag to Manila and Manila to Laoag). We stayed 3 night at Java Hotel in April 2019 in a double bed room. This hotel has a restaurant, a bar (Very nice one), swimming pool, a gym room, a climbing wall, a tennis court, some stuff for children. This hotel is quite big with lot of places to stop have a rest. The main floor is mainly made of wood bridges to join the different places, the roof is classical (Nypa Style). We really like the design of Java Hotel and we feel really comfortable like in home. The stuff is well trained and know how to take care, the best point in our eyes!
Java Hotel Review | Laoag - Ilocos Norte :
Java hotel is probably the best hotel in Laoag City. We appreciate this hotel very close to the center of the the town with many things to do !
1. Rooms
Our general overview is very good on the rooms. The rooms are well furnished (Any stuff you can expect) and a good design. Java hotel is a quite big hotel with many rooms which is really good. You will find twin rooms, double-bed rooms, double rooms, suites … Here are some picture of our double-bed room :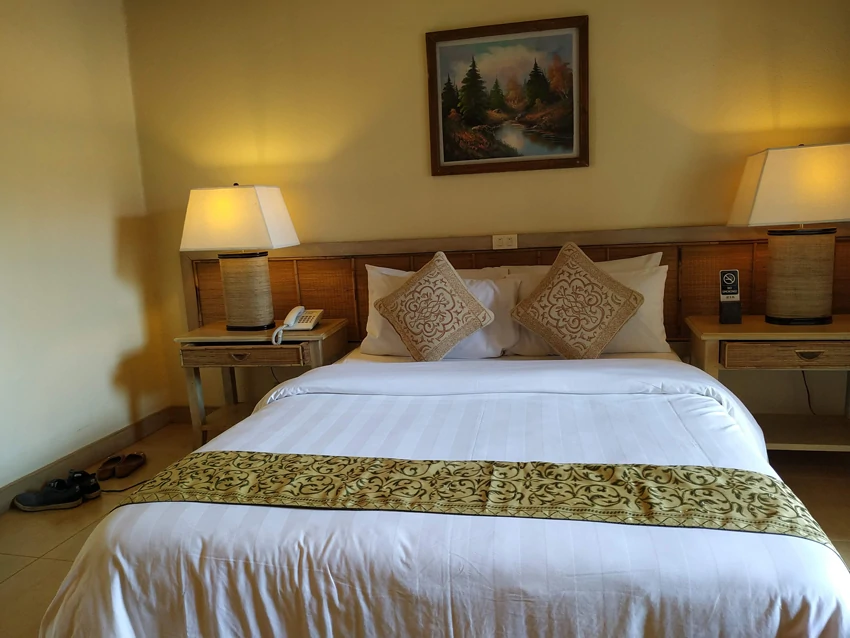 Double Bed in our Deluxe Room at Java Hotel in Laoag
All rooms have a powerful aircon, fridge, TV with all the national channel (GMA, ABS-CBN …), boiler with coffee, bottle of water, fruits (Really good after a long trip !). The bed is also really confortable with a good bed comforter and bed sheets.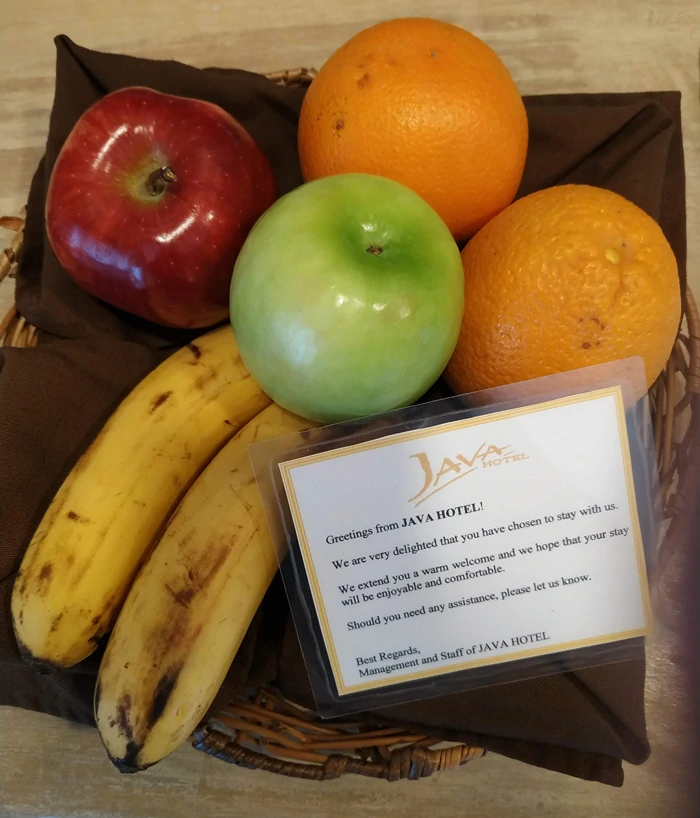 Fruits in bedroom and welcome words at Java Hotel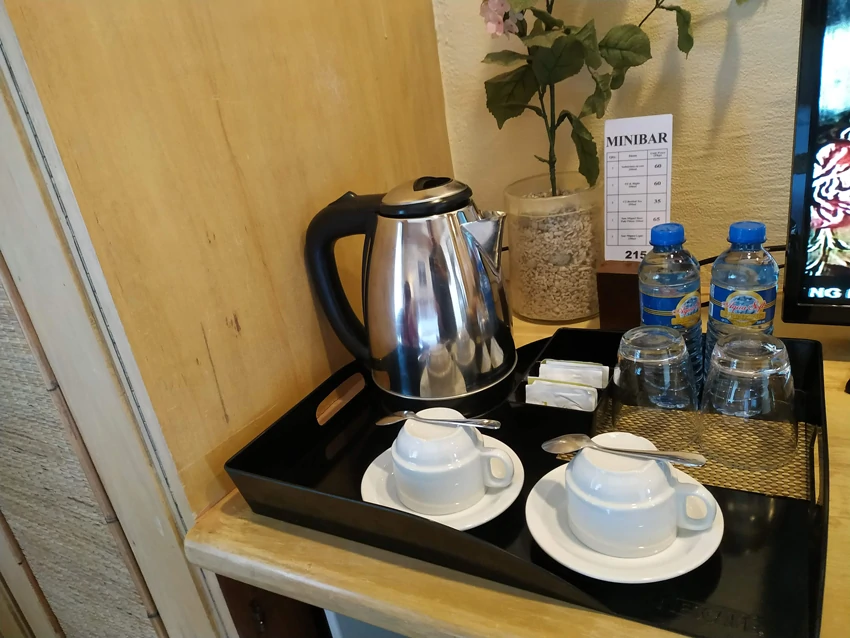 Boiler, coffee and tea stuff at Java Hotel
The bathroom is really amazing among the best hotels in the Philippines, the bath is really comfortable with little stones around that we really like. If you forget you stuff, you will for sure enjoy soap, shampoo, conditioner, tooth brush, tooth paste … The towels are big and thick. We really appreciate the rooms, and to be honest we have been quite lazy in this hotel.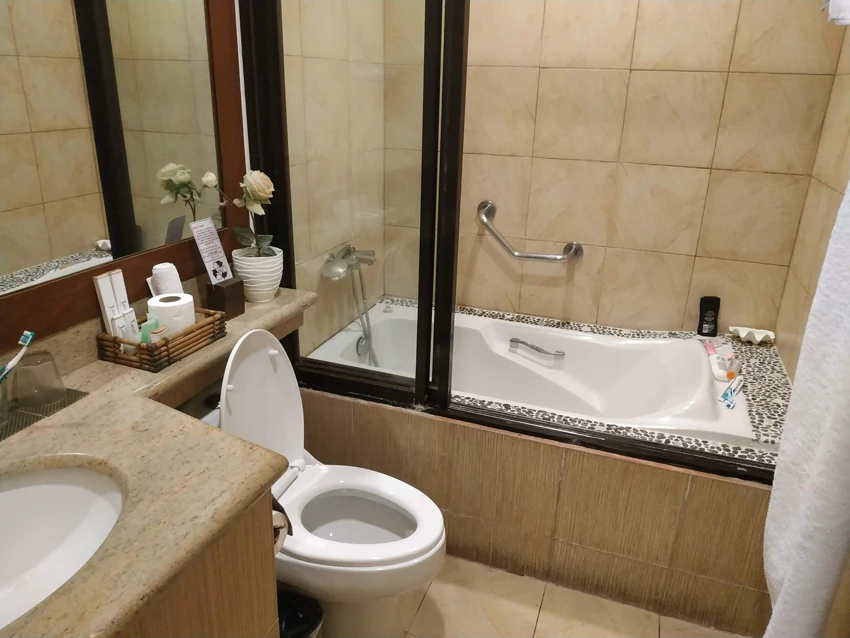 Bathroom at Java Hotel in Laoag
When we arrive the stuff checked with us if everything was perfectly working (Fridge, Aircon …).
2. Restaurant and bars
This restaurant called Eagles' Nest is located outside and opened to the garden of the hotel (View on the tennis court). This one is also designed in a Nypa style !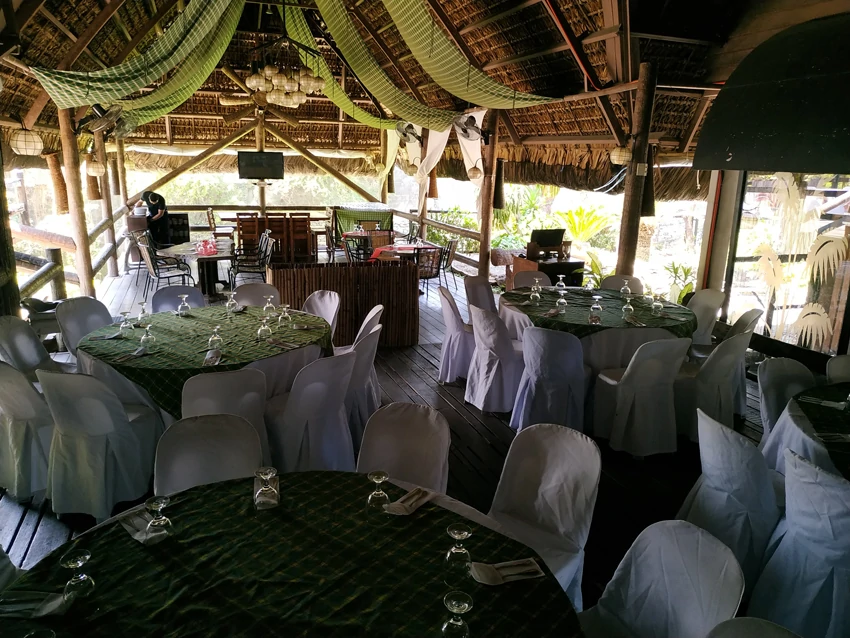 Restaurant at Java Hotel in Laoag
The restaurant is also really good you can enjoy breakfast, lunch and dinner. For breakfast you will be able to choose between an continental one (Bacon or Ham, bread, eggs with butter or Pancakes with seasonal fruits (Mango, Bannanas …) or Filipino classic like Longganisa, Tocino, Bangus … All breakfast are served with juice, coffee or tea. We really like the breakfast !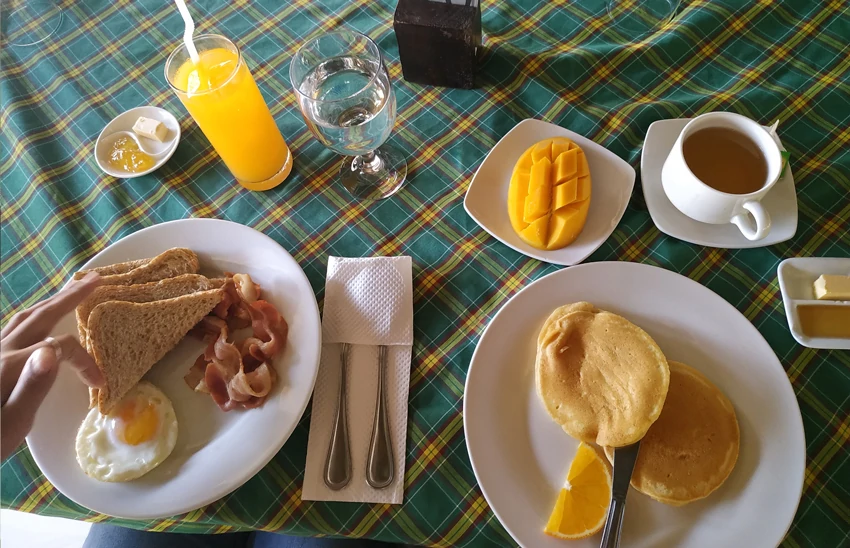 Continental Breakfast with bacon, bread, eggs, pancackes and mango at Java Hotel
At lunch time or for dinner, you can order all kind of food like soup, seafood, vegetables, chicken, pork, beed, pasta noodles, grilled food and Steak (USA Certified). They can also cook Ilocano Specialities (Dinengdeng, Beef Imbaliktad, Bagnet, Pinakbet, Poqui-Poqui …). We tried the following:
Sizzling mushrooms and Sinanglaw beef at Eagles' nest restaurant at Java Hotel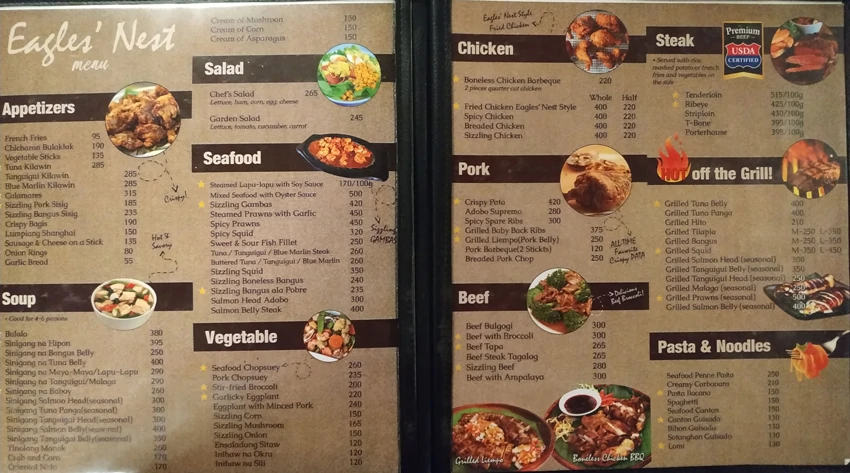 Eagles' nest restaurant menu with appetizers, soup, salad, seafood, vegatables, chicken, pork, beef, steak, pasta and noodles at Java Hotel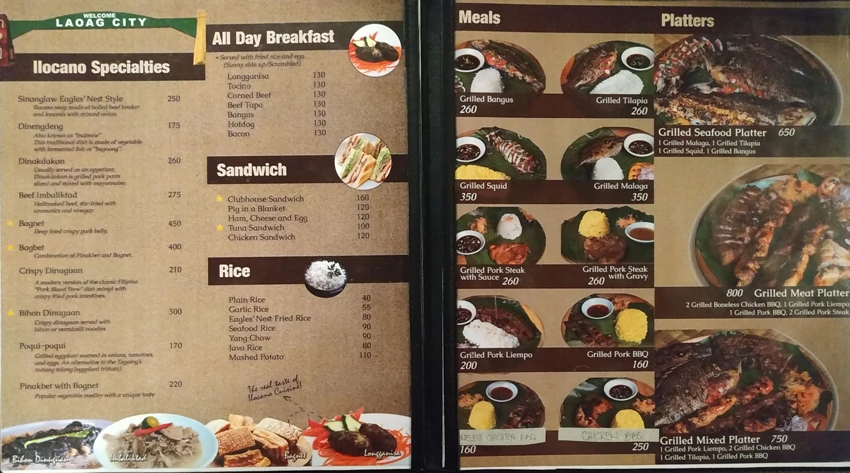 Eagles' nest restaurant menu with Ilocano specialities, Sandwiches and platters at Java Hotel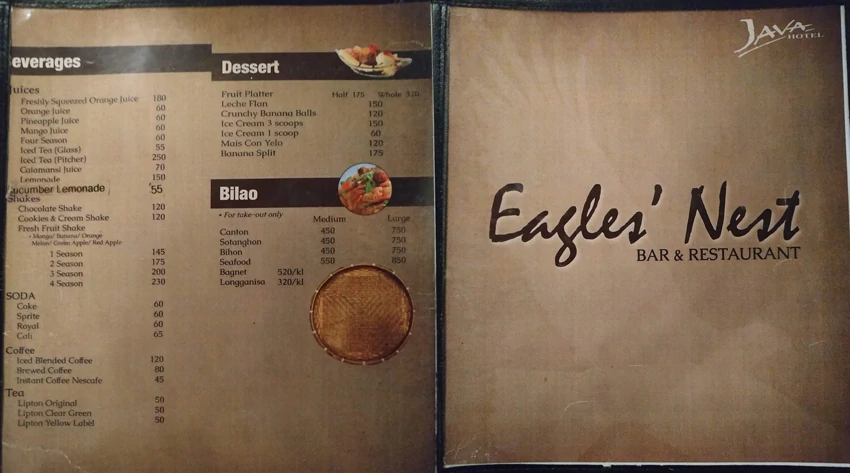 Eagles' nest restaurant menu with beverages, desserts and Bilao at Java Hotel
They also have a Japanese menu with the classical Japanese like Nigir Sushi, Maki Sushi, Sashimi, Teriyaki, Agemono … You will find the whole menu here :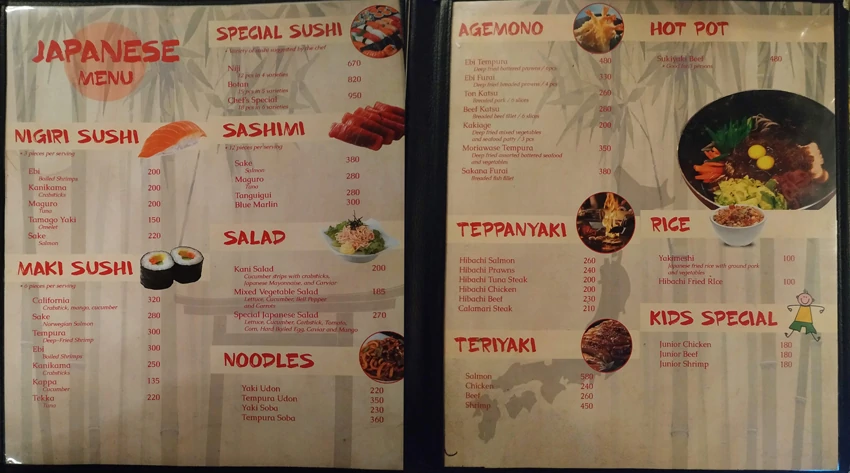 Eagles' nest restaurant, Japanese menu at Java Hotel
Musicians will also move from table to table to play the song you swish. This was really funny and we appreciate these! They have an amazing bar well furnished (All kind of Alcohol (Beers, Shakes, Wines Scotch, Whiskey, Vodka, Beers, Rum, Cognac, Liqueur, Short and Long Coktails(Margarita, Daiquiri, Tequila Sunrise …). You will even find cigarettes if ever you miss it! We have had a good time at Java Hotel Bar and we can only advise you to visit it !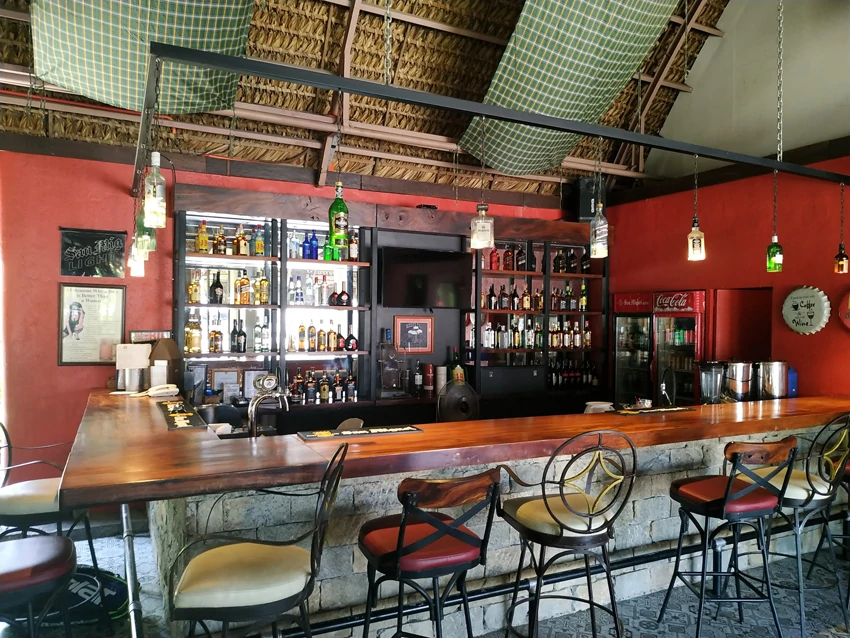 Eagles' nest bar at Java Hotel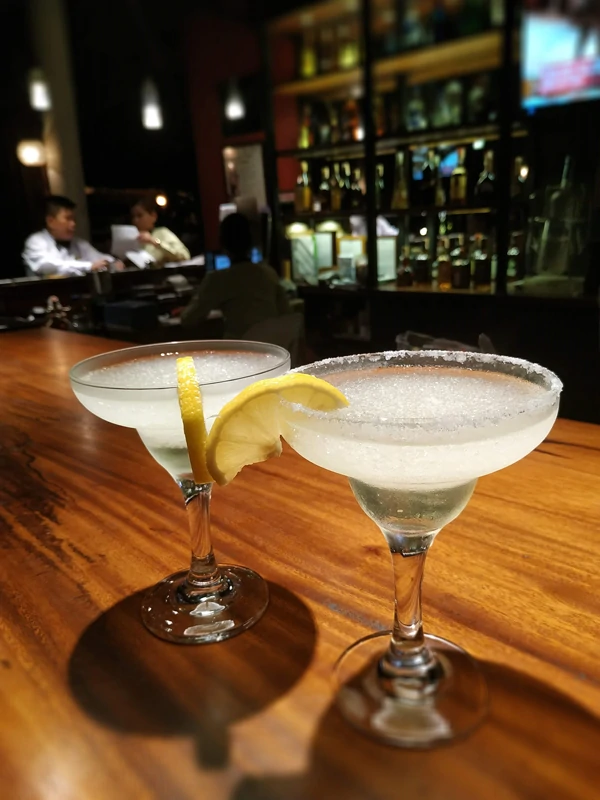 Our Margarita and Daiquiri coktails at Java Hotel in Laoag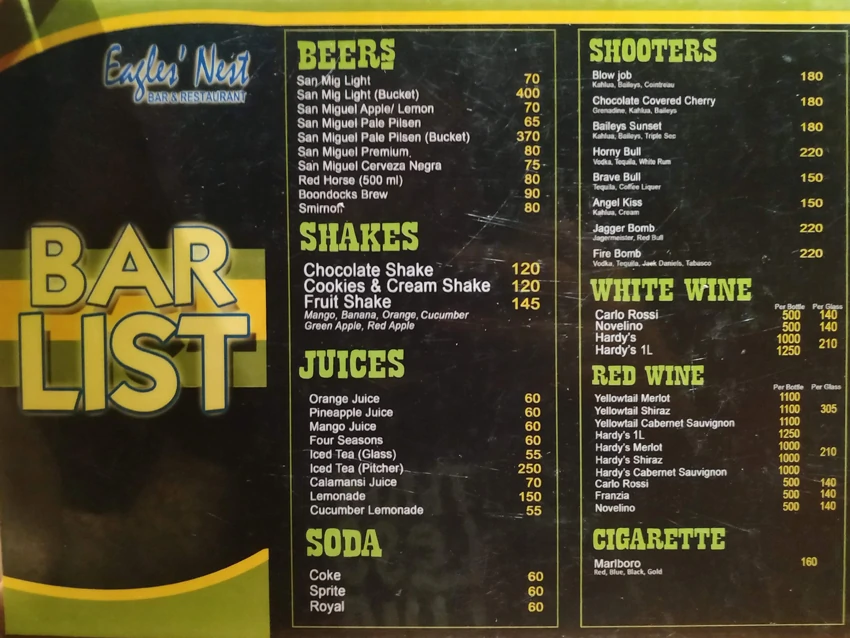 Eagles' nest bar menu with beers, juices, shooters and wines at Java Hotel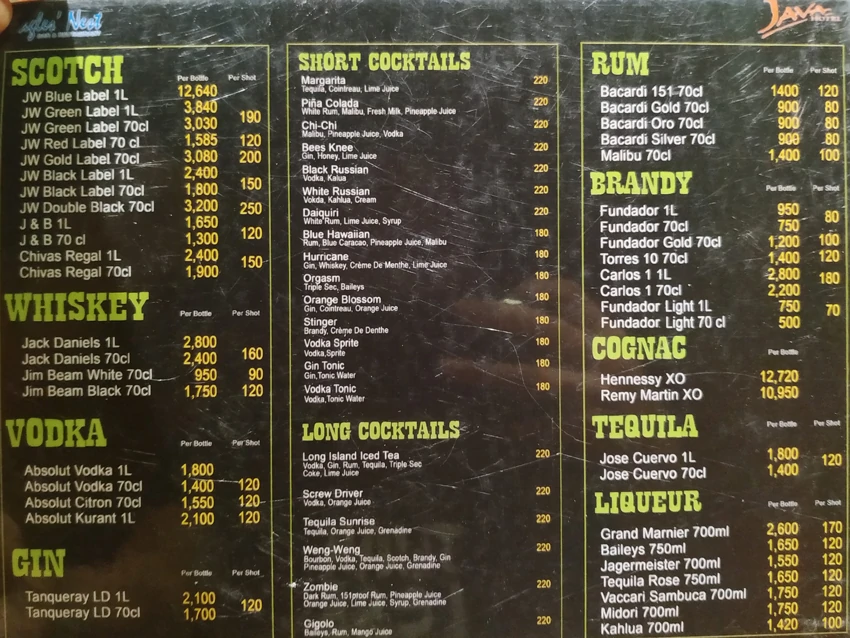 Eagles' nest bar menu with scotch, rum, whiskey, vodka and coktails at Java Hotel
3. Gym, Tennis Court, Swimming Pool
The staff can open the gym room upon request, the room is well furnished. You can enjoy a view on the back of the hotel (Tennis Court …).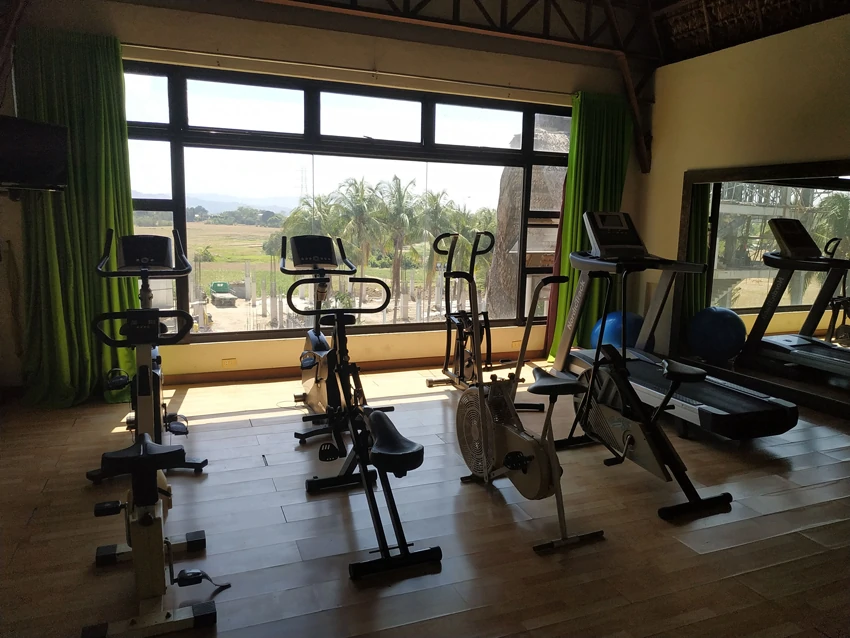 Gym room at Java Hotel in Laoag
You will also find a spacious tennis court at the back of Java hotel in Laoag (Next to the Restaurant) and many place to have a rest in the hotel like this one with a confortable Sofa :
Sofa rest place at Java Hotel in Laoag
Next to the entrance (On the Left) you will find this really nice and hidden swimming pool. The water is perfectly clean and this one keeps peaceful most of the time. We like this kind of little swimming pool at the end of the day to had a fresh swimming and a good sleep :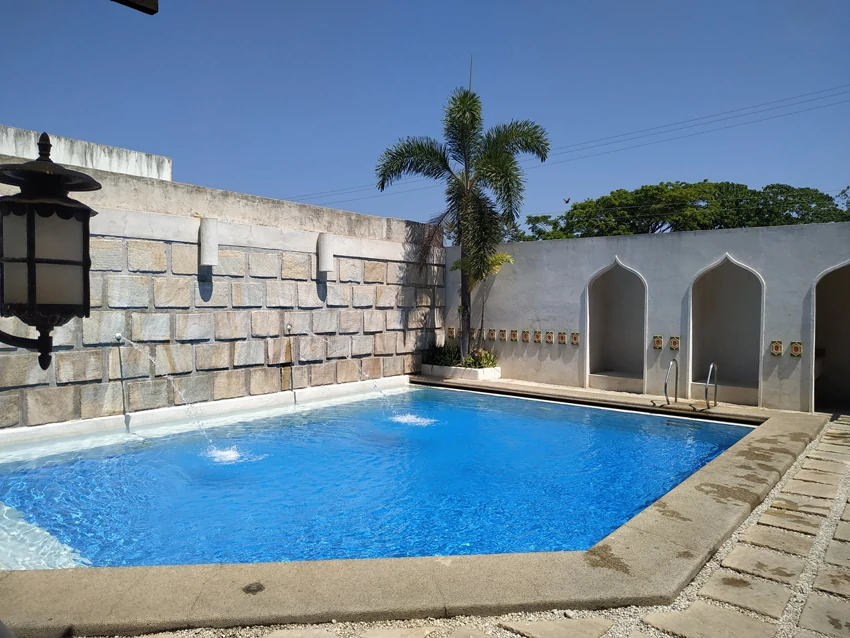 Swimming pool at Java Hotel in Laoag
They can also provide a laundry service. We really appreciate all the amenities at Java Hotel in Laoag.
4. Location
This hotel located on the road going to Bangui/Pagudpud is well located near of everything in Ilocos Norte Philippines. At only one kilometer of the middle of Laoag city, you will be able to do all the attractions of Laoag, Paoay and Batac for example we enjoyed : Ilocos Norte Museum and Taoid Museum in Laoag : These museums will help you to understand the Ilocos Culture.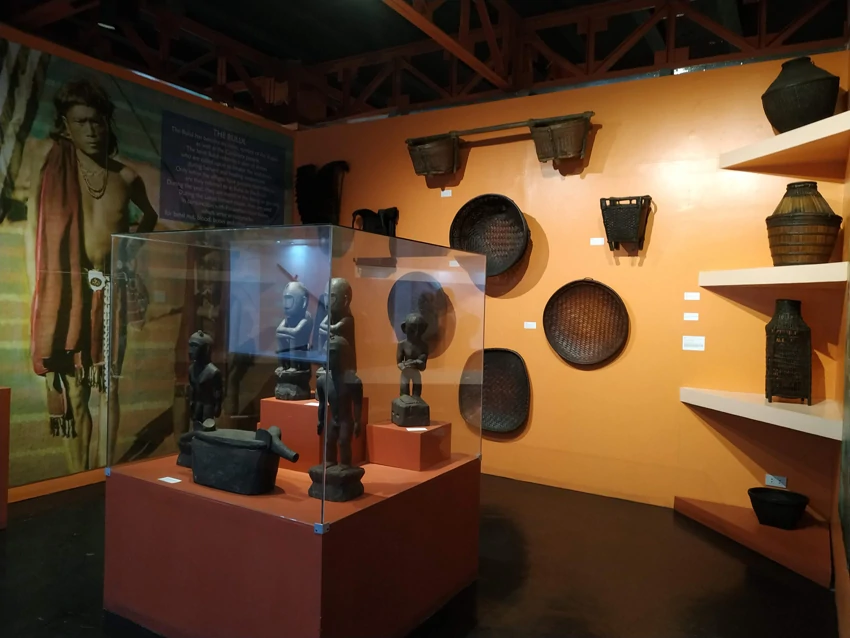 Taoid Museum in Laoag City - Ilocos Norte
Malacañang of the North : The presidential museum of Ferdinand Marcos with an Amazing view on Paoay Lake :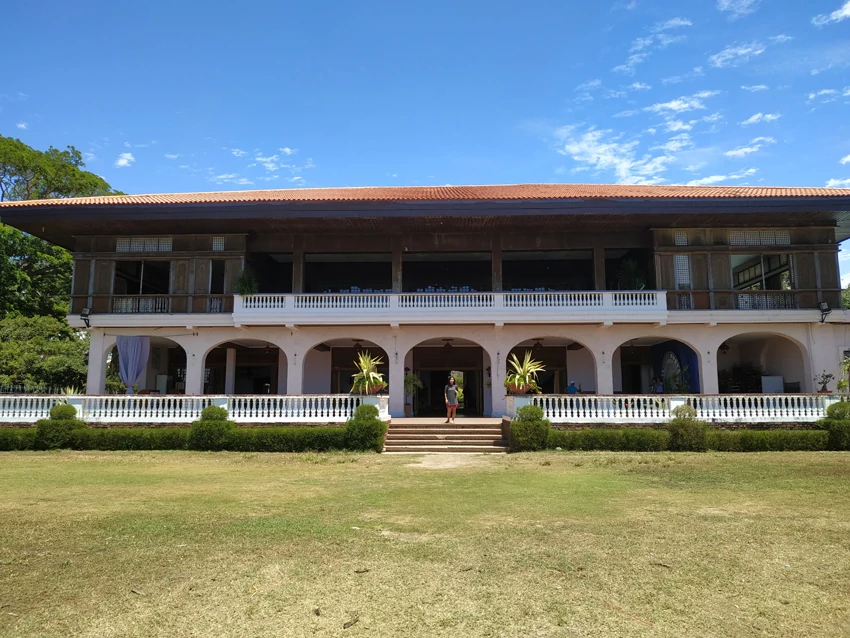 Malacañang of the North - Marcos family residence
Sand Dunes of Paoay : You can enjoy a very exciting ride (In a Jeep) in the dunes and sand boarding !
Our trip in Paoay Sand Dunes
There is much more things near to visit like San Augustin Church of Paoay, Saint William's Metropolitan Cathedral, Sinking Bell Tower …
Conclusion : 9/10
Java Hotel is a very good choice if you plan to travel in Ilocos Norte and especially Laoag, Paoay and Batac. We really keep a goo memory of our stay at Java Hotel in Loaoag that's why we give Java Hotel a rating of 9/10.